Ominpoynt's management, consultants, and close network of advisors & partners work as a team to provide custom-crafted strategic advice and implement practicable plans in order to meet our clients' business objectives. With over a dozen of additional affiliated consultants, we are a "force multiplier" for your business.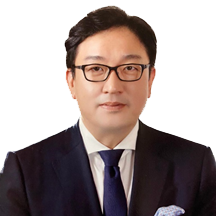 Joon Young (John) Kim, Ph.D.

Dr. John Kim is an investment banker with a proven track record in delivering high-quality, large-scale projects and various cross-border M&A transactions, including security, medical and life sciences.
Dr. Kim incorporated infrastructure project management and finance firms: JK Partners & Company in Hong Kong and Korea in 2013; established JK & D International Ltd with his global partners in 2013.
JK & D International has been successfully performing various international infrastructure project management such as Almaty International Airport acquisition and renovation project in Kazakhstan, New Siam Reap airport planning in Cambodia, and Transaction Advisory for Deputy Prime Minister of Serbia for Nikola Tesla Airport (2014), Airport relocation proposal for Ministry of Aviation in Ghana among many others. At Omnipoynt, Dr. Kim structures and executes Asia-US business transactions.
Professional Background:
Advisor and Senior Consultant, Omnipoynt Solutions
Chief Commercial Officer, Kovid Shop LLC
Partner, JK Partners & Company, and JK & D International
Managing Director, Cross Border Transaction at Kudos Financial Services Group
Director at Kudos Partners (Private Equity Fund)
Senior Economist, Project Leader, SK Telecom/SK SUPEX Management Institution
Research Assistant Professor, University of Southern California
General Partner, Polaris Consulting Group, Century City, California
Director, Marketing Lab Management Consulting
Business Analyst, A.T. Kearney
Academic Backgrounds:
Ph.D. in Economics, Claremont Graduate School, CA, USA. Industrial Organization and Public Choices.
Yonsei University Seoul Korea, BA, MA in Economics
Macquarie University, Sydney Australia, BEc, Finance
Adjunct Professor at Graduate School of Economics, Yonsei University